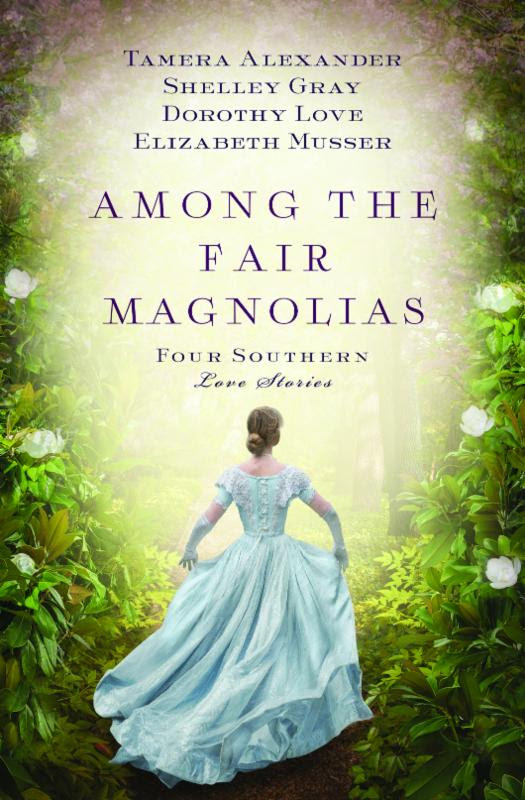 In the most turbulent decade of our nation's history, four Southern women–destinies forged by birth, hearts steeled by war–face near impossible choices on their journeys in life . . . and in love.

In Among the Fair Magnolias, it's all about the Southern sweetness. Each of these four stories take place in the years surrounding the Civil War and highlight the political and social unrest that swept our country. Despite the turbulent times and vivid setting, the characters all find love.
Each of these stories are very well written. They're smooth and fluid, with likeable characters and happy endings. The tension is real and the problems large, which makes the found happiness even brighter. These stories aren't exactly fluffy beach reads, but they are a tribute to the determination of the American way.
One of my favorite things about these stories are their connections to other books that these authors have written. Two characters found in these stories appear in other works, and I liked the opportunity to glimpse other moments in their lives.
The book includes recipes to accompany each story. I enjoyed reading the recipes and might have to try a few of them.
If historical fiction is your genre of choice, Among the Fair Magnolias is a great one to grab.
I received a free copy of this book in exchange for an honest review.